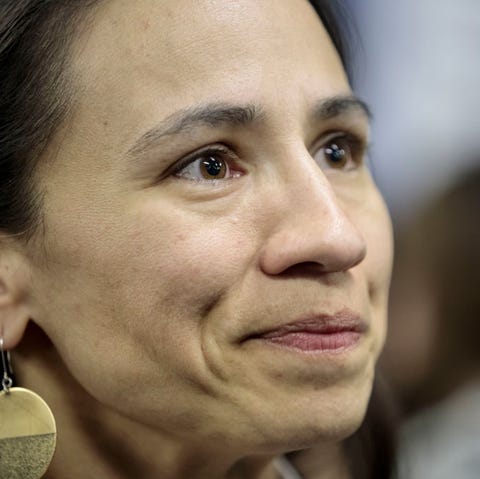 Getty ImagesWhitney Curtis
Sharice Davids and Deb Haaland won their respective midterm races to become the first Native American congresswomen. Davids won in Kansas' third Congressional District while Haaland won in New Mexico's 1st Congressional District.
Besides being one of the first Native American women in Congress, Davids, who's also an ex-MMA fighter and an attorney, is the second openly lesbian member of Congress and the first openly LGBT person to represent Kansas.
Advertisement – Continue Reading Below
Earlier this year, Davids told the New York Times, "We are going to elect more women this year, we're going to elect more people who are L.G.B.T., we're going to elect more people who are people of color. This midterm election cycle is our opportunity to demonstrate who we are as a country."
After winning, Haaland tweeted out a video of her speech with the words, "Tonight, we made history."